The ZOEN covered a broad array of musical topics in 2013 and the following are our reader favorites:
35 Inspirational Quotes for Musicians
Whether you're learning to play a musical instrument for the first time or picking back up with music after a long hiatus, you may need a little extra encouragement from time to time. If you're looking for inspiration, this post is for you!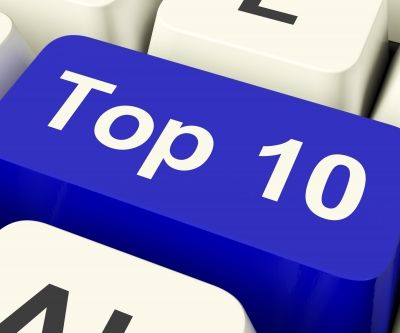 15 Tips to Make Music Practice Time Count
There's no point to practicing music simply for the sake of practicing music. For best results you've got to practice with purpose. The ZOEN polled a group of music teachers for their tips to do just that.
[How To] Practice Guitar When You're Short on Time
Practicing guitar doesn't have to take all day. And it doesn't have to be complicated. This post will help you make that guitar practice time
work for you.
The Music Student's Guide to a Successful Summer
With the dramatic change in routine that summer affords, music students must make a conscious decision about how they use their time. Summer (or really, any break from school) can be the perfect time to gain proficiency or learn a new instrument altogether. This post will help you make that happen.
Learn Music as an Adult: Tips for the Returning Student
Music is one of the few activities you can pursue all your life. Whether you are a beginner or a side-tracked pro, this post outlines some things to consider when getting back on the bandwagon.
5 Unexpected Benefits of Leading a Musical Life
Without consulting a single study about the benefits of playing a musical instrument, it's easy to point to several reasons to pick up a musical habit. Self discipline and self confidence are clear benefits. Happiness and a sense of accomplishment also top the list. To explore less obvious benefits of music, read this post!
Resonance Fingerings: A Clarinetist's Best Friend
One of the most problematic aspects of clarinet playing is achieving an even, fluid timbre across the instrument's range, through all dynamics and articulations. If you're struggling, alternate fingerings just might be a huge help!
Meet Your Match: This Musician Could Be Your Next Teacher
Our goal at The ZOEN is to match music students with the teacher who is a perfect fit for their needs and interests. With the wide variety of teachers we've attracted, we're making great strides toward making that perfect fit possible. This post is an introduction to just a handful of those music teachers.
Music and the Brain: A Powerful Combination
We all know to "power up" the brain with exercise, good nutrition and sleep. But would you believe
music
can not only 'feed' the brain but can actually
shape
the brain? If you want a healthier brain, this post is for you.
How I Became A 'Real' Musician (After a Decade of Feeling Like a Fraud)
Our friend Christopher Sutton, founder of

Easy Ear Training

, wrote this powerful guest post about his experience becoming a musician. If you've been playing for a long time and haven't really caught your stride, give this post a read.
Thanks for reading The ZOEN Blog and for an outstanding 2013! If there's any topics you'd like to see us address in 2014, leave us a comment in the section below. Interested in writing a guest post? Let us know - we'd love to hear from you.
Cheers,
The ZOEN