In Part II of The ZOEN's interview with Grammy-winning violinist Mark O'Connor, we discuss Mark's own pedagogical method of music instruction and why O'Connor Method Certified teachers have joined The ZOEN:
ZOEN: In recent years you've been dedicated to creating "
The O'Connor Method: A New American School of String Playing
." What are your founding ideas and principles for the Method?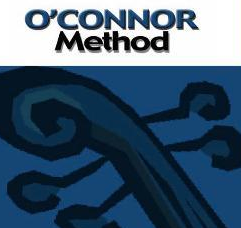 MOC: "The O'Connor Method" for violin and string instruments as well as string orchestra is the first official offering in music pedagogy for "A New American School of String Playing." As surprising as that sounds, there has never been an official "American School" of string pedagogy, even though there is plenty of history of great string playing in the United States, Canada and in the Latin American countries.
The foundation for the Method embraces the great centuries-old classical violin training and opens it up into the 20th and 21st century. The young student will still learn the proper techniques in order to the play the instrument well i.e. bowing, fingering, intonation and tone. But the means to do so is greatly heightened by way of becoming a musician and an artist in the process and early on. Not just a technician. To accomplish this more holistic process, there is no better system to employ than what I am calling the "American Music System" of learning. It involves more self-reliance and less mimicking, more inspiration and less drill and repeat, more creativity and less memorization ear-training, and more relevance and less gray wigs from Europe, always having to the practice the museum pieces for year after year as beginners and intermediates.
My centerpieces include American music, creativity, improvisation, music from across four centuries including a lot of music from the 20th and 21st century, stylistic diversity, music with ethnic diversity. There is a large component of African American music in the Method as well as Hispanic, European and Native music, all central influences on all music heard today.
For the purposes of academically structuring the materials, I have established four foundational genres that provide the language of all American music played today and those styles appear in the early books along with other various American genres that can be considered offshoots in addition to some of my own pieces that could be described as "American Classical." They include the "Hoedown," "Spiritual," "Blues," and "Ragtime." This music gives us our language, the means to play most any kind of music in the world today. It is the real "mother tongue" that we are interested in for students because it makes us creatively adept, sophisticated, articulate and responsive to our surroundings. It is a launching pad for any musical endeavor or idea in the student's future.
Technique must be acquired, which is also the case in American music training. But so much more is gained in the process that has been consistently shut out for the last 50 years of early childhood violin lessons including creativity, improvisation, real ear-training, meaning the kinds that helps a musician such identifying chords, intervals, style, rhythmic patterns etc. Not the kind of academic theory about musical form and counterpoint, just to pass an academic test at school. Something that even most Julliard violin students can't apply to their music making. The reason why those conservatory students can't apply that kind of theory lesson they eventually do learn in school is because they can't compose musical scores! They didn't learn to be creative with their music. To borrow a title from one of the pieces in the Method "World Turned Upside Down," that is what we have had for much too long in strings and I want to make the correction. The American School can turn things around and fix it for our new and modern environment.
ZOEN: Both the ZOEN and the O'Connor Method are passionate about changing the paradigm for music learning. O'Connor Method Certified teachers will now be accessible to the world through The ZOEN, offering live lessons online via webcam. What are your thoughts on this shared vision of a musical world where people learn to play the music they love?
MOC: I am excited to say that we have some of the most talented, inspired and innovative teachers in early music education for violin today. The fact that they wanted to join me in this endeavor proves that they have been looking and searching for a better way to bring music to children. That gives you sense of their own process and discovery. We want the best, and we are attracting the best to the O'Connor Method. I think online lessons are amazing and I am glad that some of our teachers wish to take this new horizon on! To think that you could be inspired from a teacher and look forward to seeing them the following week through your screen at home is a tool that I want us to use.
ZOEN: Any further thoughts you'd like to share?
MOC: After all of our training sessions, I believe that the O'Connor teachers will know how to teach violin in the American System.
Remember this; there is no middle school orchestra director nor high school orchestra director that will keep your child out of orchestra at school if you know how to read music and play have way decent. And the O'Connor Method teaches you to read music.
But on the other hand, if you only know how to play in school orchestra and read music, but can't jam, improvise, play rhythms, fiddle some tunes, and have fun with your music, there is a whole world of possibilities with the violin the student will not get to partake in, maybe ever. We feel we have exactly the right combination for the pedagogy. Go to it! Have fun! Hold your bow naturally and comfortably! The violin should be natural for you to hold... And perhaps we will see you at one of my camps!
CHECK OUT
Part I of The ZOEN's interview with Mark O'Connor
and be sure to check out Mark's outstanding, information packed blog:
Parting Shots from a Musician's Perspective
.