As with almost any endeavor in life, having a clear idea of what you want to achieve is key to success. Learning to play a musical instrument is no different. The better idea you have of what you want to get out of your music practice, the easier it will be to know what you have to put into it.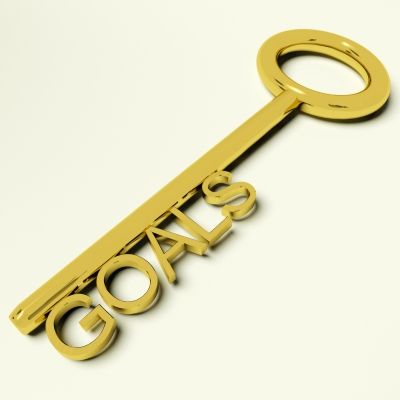 Ask yourself: what is my
ultimate goal
in learning to play an instrument? If you want to play piano recreationally, your goals will be vastly different than those of an aspiring concert pianist. Likewise, if you'd like to be able to strum your guitar at the beach or jam with friends, your process will be much different that the aspiring blues guitarist. Align smaller goals with your ultimate goal as a musician.
Once you're clear about what you want to achieve follow these guidelines for creating a set of goals to get you there:
Small goals are key.
To begin seeing progress, set small goals, meet them and move forward. By developing a habit of
setting and accomplishing goals on a regular basis, you'll start seeing some serious progress. And, with progress comes confidence and the motivation to tackle even bigger goals!
Set attainable goals.
Your goals should be just out of reach - not too low, not too high. If they're too high, you'll get frustrated. If your goals are too low, you risk getting bored. Shoot for goals that will take around a week to accomplish. And be sure to vary your goals across different areas of your playing.
Write your goals down.
This one is simple and totally essential. By committing your goals to paper you are confirming your intent to make it happen. Additionally, you are making yourself accountable for your attaining your goals. Pro-tip: Record and track your goals in a notebook dedicated to your music practice.
Begin setting small, attainable goals and prepare to be surprised by the progress you'll see in your playing. If you've got a music teacher, be sure to ask them for help! Remember: t
he clearer you are about your ultimate musical goals with your teacher, the more prepared they will be to help you.