Anna Fagan has been teaching music for over 35 years. She has worked with students as young as 4 and as old as 99. Her goal is simple: get students playing and performing the music they love.
Q:
How did you first come to learn your instrument? Who/what were your early musical influences?
A:
I began my keyboard studies at the organ, when I was about 7 years old. My teacher played in local restaurants, so taught me a lot about using chords to improvise, experiment with registrations, and create medleys of pieces. I didn't play the piano until I got into Junior High, and decided that I wanted to accompany my Chorus.
Q:
Did you take music lessons? Who was your most influential teacher?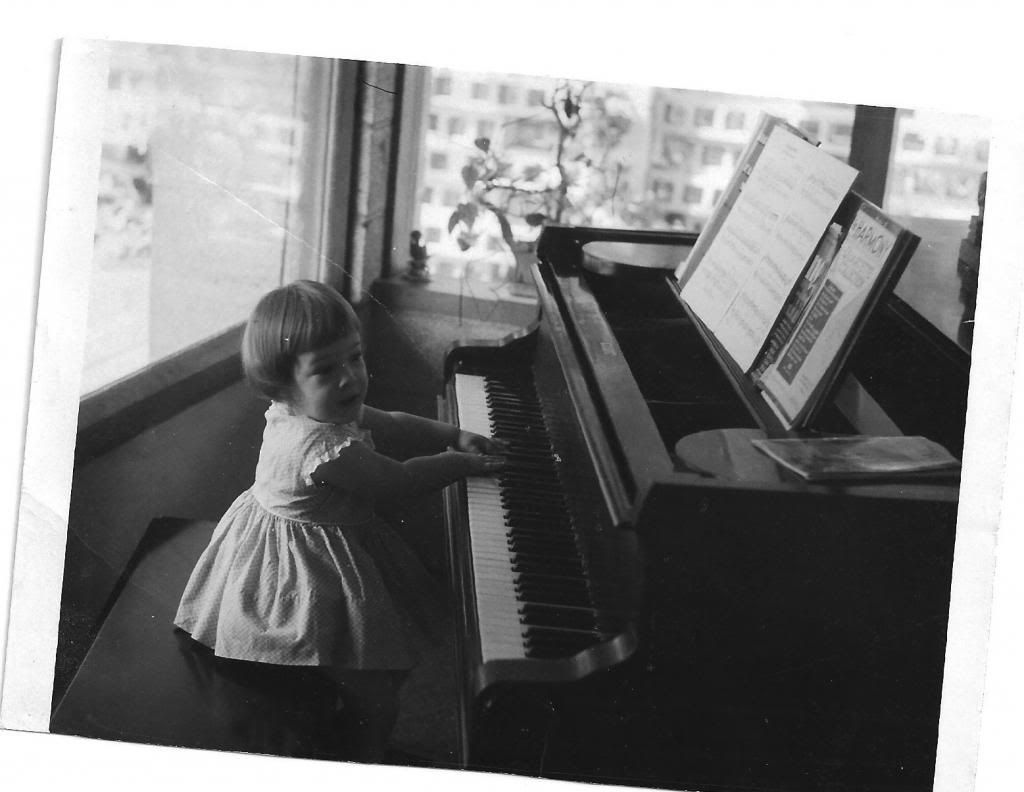 Anna Fagan, the student.
A:
I took organ lessons in Elementary School, and then changed teachers and focused primarily on the piano. ALL of my teachers were influential to me – they were all very supportive of my love of a great variety of musical styles. The discipline required to play classical music helped hone my technique for playing other genres – and my foundation (from early organ studies) in chord structure has been invaluable as a church musician. I now feel comfortable playing and teaching just about any type of music!
Q:
What's the best thing about teaching music? What was your most inspirational moment?
A:
I learn something from every student that I teach. Being able to broaden my reach through online teaching means that I get even better exposure to a wide variety of students and their unique learning styles. I especially enjoy being able to work with adults who have always wanted to learn to play the piano/keyboard, but have had trouble fitting lesson and practice time into their busy schedules.
Q:
What's your best piece of advice for musicians?
A:
Never give up, and be persistent in finding YOUR "musical voice" – pursuing the style of music that really interests you. Find a teacher who will give you carefully detailed instruction – and then be willing to put in the time and effort in following their valuable advice!
Q:
The highlight of my musical career is...
A:
When I get a message like the one I got tonight, from a student who "misses me, and our lessons together". She's only 8, and has had about 2 ½ years of lessons. She has realized that progress at the piano is not always easy, but is definitely rewarding – and can be lots of fun!
Q:
Every musician should know....
A:
…that they are learning a language that speaks volumes more than the spoken word can ever accomplish. It's a language that will speak solace to the soul of both the player, and the listener.
Anna Fagan

specializes in working with beginners and those "beginning again" -

book a keyboard or piano lesson with her in The ZOEN

.