Pianist, performer, songwriter and violinist.
Victoria Glava
has made music her life. She's a passionate player and teacher with the credentials from Columbia University to back it up. Recently we asked Victoria to answer a few questions about her musical life. Here's what she had to say:
ZOEN: How did you first come to learn your instrument? Who were your early musical influences?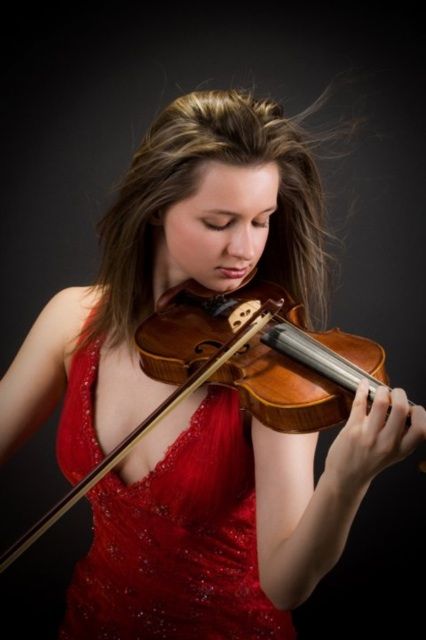 Victoria Glava
VG:
Both of my parents play and teach the violin/piano professionally. My musical inspiration came from the thriving creative environment my parents fostered in our home. Playing together with my mother and father helped me take the leap into international music exploration and ensemble performances.
ZOEN: Did you take music lessons? Who was your most influential teacher?
VG: I took lessons from various teachers across the globe. I learned important lessons from all of them - even from those with whom there wasn't much chemistry. My most beloved and respected teacher is Motoi Takeda. He truly helped me to open up to the endless reservoirs inside me that were impatiently waiting to bloom. This has become a continuous transformation of taking chances, living the musical moment, and drawing beyond horizons.
ZOEN: What's the best thing about teaching music?
VG: Teaching is a journey that naturally blends with my sensibilities. I've got a love for learning, educating, exploring, questioning, pondering, and constructively disagreeing. I am animated and passionately inspired every time a student comes to his/her lesson and asks whether we can improvise or learn a specific song. In my opinion, the teaching experience takes a whole new level when the initiative comes from the student, rather than from the teacher. I like to call myself a facilitator. I provide opportunities for my students to explore, unlike a 'conductor' who tells the students what to do.
ZOEN: What's your best piece of advice for musicians? Is it the same for students of all levels?
VG: I like to believe that for musicians who play professionally or recreationally, music has an immeasurable ability to become part of them - a continuation of their entire being. However, I do believe that this process of becoming one with the music is an intricate one. It takes time for the relationship to evolve into different shapes and ideas. These vary for each person depending upon their age, music taste, instrument they choose, goals they have, and their background.
ZOEN: The highlight of my musical career is...
VG: Every day is a new beginning! Every day has its highlight however insignificant. I tend focus on overfall career progress versus the awards or opportunities I have received. A diploma, award or competition winning is what I consider an immediate future achievement rather than a life altering accomplishment. Thus, highlights happen on a daily basis. The question is: How do I take lessons from these highlights and incorporate them into the next step of my journey?
ZOEN: Every musician should know....