Ear training, the process of developing your ear for music, is the most effective way to get the freedom and instinctive understanding of music you want: on your instrument, in your composing and improvisation, and even just in listening to great music.
Unfortunately, ear training (like music theory) is often taught in a boring way...if at all.
In this age of amazing modern technology there's no excuse for that.
Easy Ear Training
is on a mission to ensure that ear training is so easy, fun, and truly effective that every musician will make it a part of their music learning...and reap the powerful musical rewards!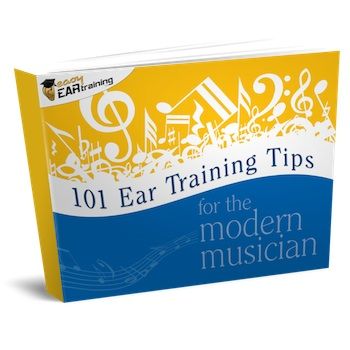 If you're an iPhone or iPad user,
Easy Ear Training offers apps
for learning the fundamentals like intervals, chords and melodies. Want to practice hearing these things in real music? Check out their
"Unravelling Music" albums
. And they've recently started publishing some handy all-in-one
eBook guides
to key topics, with music examples embedded right in the book so you can listen while you learn.
By including ear training as part of your music practice you can make faster progress on your instrument, and you'll probably enjoy learning music a lot more.
And when you're ready to take the next step, know that Easy Ear Training offers discount rates on their new eBooks to
all ZOEN students
. Just use the following links: