Whether you're learning to play a musical instrument for the first time or picking back up with music after a long hiatus, you may need a little extra encouragement from time to time. If you're looking for inspiration to take the next step as a musician, here are 35 quotes just for you:
On music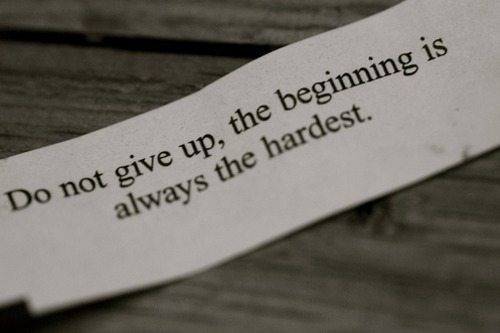 "
Music should make you feel good.
"
– Mark James Klepaski
"Music can change the world because it can change people." ― Bono
"One good thing about music, when it hits you, you feel no pain." ― Bob Marley
"This will be our reply to violence: to make music more intensely, more beautifully, more devotedly than ever before."
― Leonard Bernstein
"Music is your own experience, your own thoughts, your wisdom. If you don't live it, it won't come out of your horn. They teach you there's a boundary line to music. But, man, there's no boundary line to art." ― Charlie Parker
"Music expresses that which cannot be put into words and that which cannot remain silent"
― Victor Hugo
"The only truth is music." ― Jack Kerouac
"The beautiful thing about learning is that nobody can take it away from you." ― B.B. King
"For the things we have to learn before we can do them, we learn by doing them." ― Aristotle
"It's taken me all my life to learn what not to play." ― Dizzy Gillespie
"Learning never exhausts the mind." ― Leonardo da Vinci
"When you play, never mind who listens to you." ― Robert Schumann
"Any fool can know. The point is to understand." ― Albert Einstein
"In learning you will teach, and in teaching you will learn." ― Phil Collins
On practice
"The wise musicians are those who play what they can master." ― Duke Ellington
"Try a little harder to be a little better." ― Gordon B. Hinckley
"It is not a daily increase, but a daily decrease. Hack away at the inessentials." ― Bruce Lee
"Don't only practice your art, but force your way into its secrets, for it and knowledge can raise men to the divine."
―
Ludwig van Beethoven
"Your habits in the practice room make you the musician that you are."
― The Musician's Way
"You've got to learn your instrument. Then, you practice, practice, practice. And then, when you finally get up there on the bandstand, forget all that and just wail." ― Charlie Parker
"Motivation gets you going and habit gets you there." ― Zig Ziglar
On being a musician
"
Wanting to be someone else is a waste of the person you are.
"
– Kurt Cobain
"If I were not a physicist, I would probably be a musician. I often think in music. I live my daydreams in music. I see my life in terms of music." ― Albert Einstein
"I mean, give me a guitar, give me a piano, give me a broom and string, I wouldn't get bored anywhere." ― Keith Richards
"
Creativity is not linear, just like the earth is not flat….If you keep going long enough you will always get back to where you started from. That is when you have lived a full life. That is the artist's path.
"
― Nikki Sixx
"I believe musicians have a duty, a responsibility to reach out, to share your love or pain with others." - James Taylor
"I believe in singing. I believe in singing together." ― Brian Eno
"A man is a success if he gets up in the morning and gets to bed at night, and in between he does what he wants to do." ― Bob Dylan
On motivation
"Your tal

ent determines what you can do. Your motivation determines how much you are willing to do. Your attitude determines how well you do it." ― Lou Holtz
"The big win is when you refuse to settle for average or mediocre."
― Seth Godin
"It is never too late to be what you might have been." ― George Eliot
"The way to get started is to quit talking and begin doing." ― Walt Disney Company
"All great achievements require time." ― Maya Angelou
"A year from now yo

u may wish you had started today." ― Karen Lamb
"Life's short. Live passionately." ― Marc A. Pitman
There you have it - 35 famous quotes to keep you motivated.
The ZOEN community boasts
an impressive collection of experience and wisdom so b
e sure to get inspiration first hand from your teacher!