If you are looking to encourage your child's musical ability or maybe even rediscover your own musical talent, music lessons are a great place to start. Finding the perfect music teacher can be a complex equation when interests, schedules and cost are factored in. If the perfect teacher for your child doesn't happen to live 3 doors down from your house, online music lessons could be just the answer and here's why: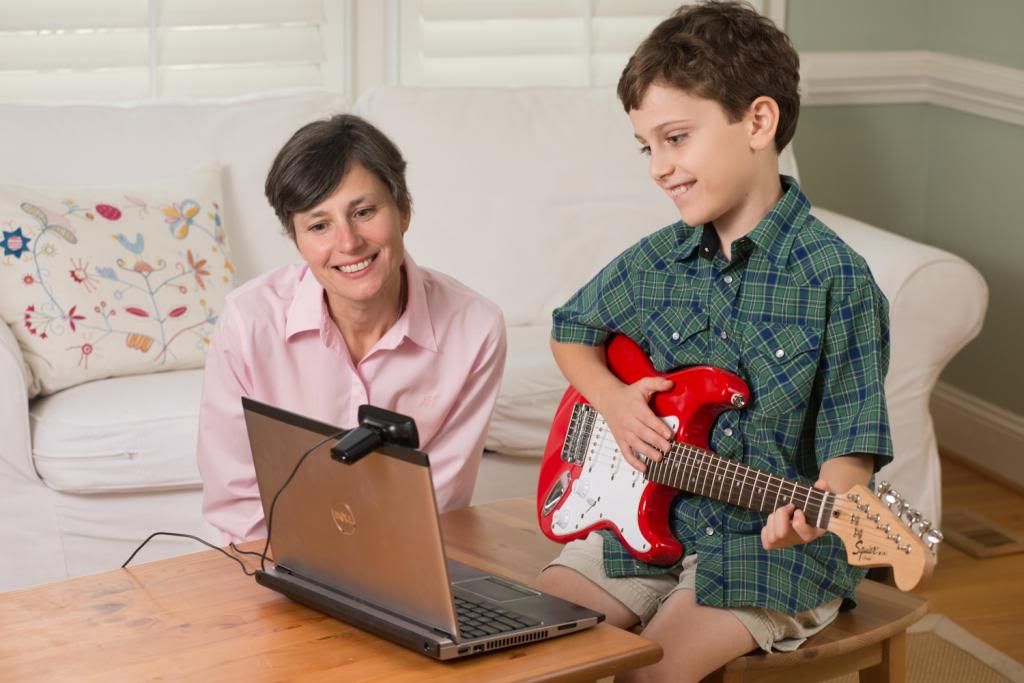 The price for music lessons can range from $15 to $40 for a 30 minute session. The price a teacher charges is based on their own education and years of experience. While long

er lessons (45-60 minutes) are available its safe to assume that a 30 minute lesson will suffice for most beginners and children. In order to best learn an instrument, consistent lessons at least weekly are most effective.

So, at $25 per music lesson for, say, 50 weeks you're looking at $1250 per year.
However, there are a few additional factors that influence the cost associated with learning to play an instrument like the

guitar

,

piano

or

saxophone

. If you happen to live in a large metropolitan area, the rates teachers charge will be higher. If the teacher makes house visits, their price will reflect their travel expenses. If you are the one doing the traveling you will certainly feel the added gas expense. You'll also find yourself spending more time in the car driving to and from and waiting during the lessons each week. It all starts to add up.
Enter online music lessons from

The ZOEN

. By taking music lessons online via webcam your child will be able to connect with their perfect music teacher without all the hassle of traditional music lessons.

ZOEN teachers
are experienced, vetted professionals dedicated to teaching students the music they love. You can still expect to pay the average market rate but without all the driving you'll save time and save money. Therein lies the savings.

At over $1000 a year, you want to make sure you have the right teacher. Being able to choose from teachers nationwide and access them from the comfort of your home is how you can maximize the return on your investment. Watch the video below and see what online lessons are like.

Then give it a try

--it just might be the perfect fit for your family!
Questions? Ask away in the comments field below!
See also:

How to Find the Right Music Teacher