Mrs. Jones: It's Christmas time and you know she's going to be singing that same carol she's sung poorly for the past 100 years.
Mr. Smith: Sure, he was the top saxophone player in his college band...30 years ago! He pulls out that worn out hymnbook, plows through 3 verses of another overused hymn and accepts the polite applause.
Little Suzy: She gets up to sing a solo in church and you almost have to cover your ears its so loud.
Add up these examples and its a far cry from the book of 1st Chronicles 9:33 which says, "Now these, the singers, the heads of fathers' houses of the Levites, were in the chambers of the temple free from other service, for they were on duty day and night." During the time of King David, the worship music was serious business! This was their full-time job and they were expected to maintain a high standard of music.
Say you happen to attend a 100 member Baptist church in a small town and can't afford to hire a music director. Does that mean you give up all music if you can't do it right? Absolutely NOT! It
does
mean that you should do your best though. Here are 7 tips to help you improve your church musicianship: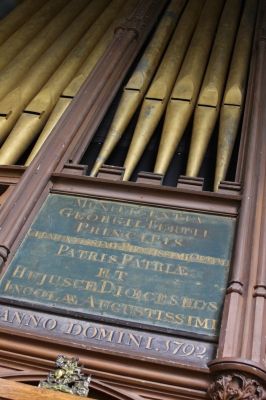 #1 Quality wins, every time
I hear it all the time, "I don't LIKE the old stuff! Why can't we have something more contemporary?" or "Why can't we hear the old stuff? It's what I know". It's enough to drive any music director insane. I'm not here to debate the issue of contemporary vs. traditional. What I have found over and over again, however, is that almost any tune done well is inspiring. Focus on the quality and enjoyability of your music. Remember that what makes Church music unique is its ability to embrace and encourage participation.
#2 Find a suitable arrangement
Don't just pull out the hymnbook and play 3 verses. There are many great arrangements out there. Some organizations even use recorded accompaniments if they don't have a suitable pianist available. One place to start would be Chandlermusic.com or OpusNovumTrax.com.
#3 Incorporate ALL the attributes of music
We're all familiar with pitch and rhythm. When rehearsing, though, make sure you're paying attention to the other aspects too - Tempo, Contour, Timbre, Loudness, Reverberation, Meter, Articulation.
#4 Listen to yourself before presenting to others

Record yourself. Be objective when you listen to the playback. When you hear something that needs improvement, decide what needs to be done to address that problem spot. It might just be a matter of repeating the passage to commit the fingering to muscle memory.
#5 Get help
If you've been placed on a rotating schedule, you've been given a responsibility. Even the biggest names in professional music get coaching to improve their performance.
The ZOEN
is a great resource for this.
#6 Keep the flow
You may have heard the story of the preacher who preached against alcoholism, saying "If it were up to me, I'd dump all the booze in the river!" The song leader promptly led the congregation in "Shall We Gather At The River?" I think a little communication is in order here. Know what the service is about and tailor your piece to that order. Typically, the beginning of a service should be upbeat and before the message, more contemplative.
#7 Know your role
Some of us want to be the big, bright shining stars - get over it! I think Johann Sebastian Bach said it best, "The aim and final end of all music is the glory of God and the refreshment of the soul." Poorly played, overplayed, musician-centered music in worship only makes people cringe and wait for the music to stop so they can get back to their worshipping. Humility is the key: accept thanks from others for helping them have a more meaningful worship experience, but remember from where that talent came!
Fran Beaudry is a 30-year veteran of church music ministry and a Christian school music teacher. She teaches clarinet privately and through
The ZOEN
. Follow her on
Twitter
or
book an online music lesson
with her.